Hooray – you're browsing around the Let's Talk website so something must have grabbed your attention.
This leads me to believe that you're probably a creative business owner or you want to become one? Like me, you might even be a photographer. Whether far along in business, or just started, I'm super happy to have you here.
If I was able to wrap up everything that I offer through this business and send it to you right now in the post, I would, but I can't. So I'm going to tell you what I think is most important and the starting point of anything you will see on this website…
YOU CAN DO IT!
You hear me? YOU – CAN – DO – IT!!
Move to a foreign country that you know nothing about? You can do it. Build a thriving business? You can do it. Mend a broken heart and learn to love again? You can do it. Make a 5 year plan for yourself and actually achieve it? You can do it. Teach yourself to play a musical instrument? Yup, you can do that too!
How do I know? Because I did, and I'm a pretty average girl from Durban.
I was not the cool kid at school and I am certainly not the brightest – but there is one thing that I have – and have always had – and that is belief in myself.
I've always known that I could achieve anything I set my mind to.
When I was 23 I had a desperate need to get to know myself better. I still felt so 'young': inexperienced and naive. I knew that the only way I was going to grow, and live to my potential, was by leaving the hometown I felt so comfortable in. So I threw my CV out to anyone and everyone…literally. I was a sychronised swimmer, photographer and au pair and so I was prepared to get a job in any of those 3 areas.
One day I got a call from Singapore asking if I would leave in 2 weeks to teach synchro to a local club. I didn't even know where that was. I arrived 2 weeks later still pretty unsure where I was.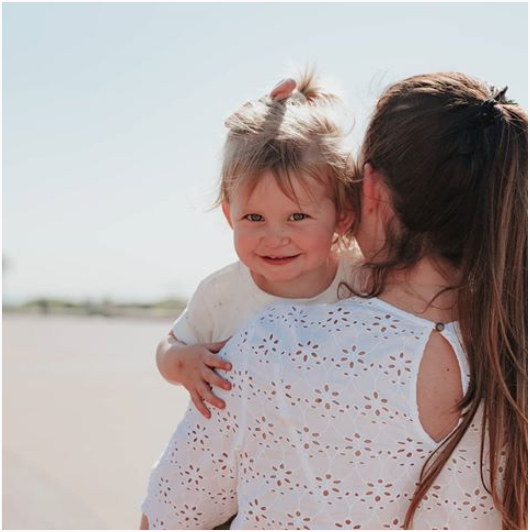 Three years in, I decided I was ready for another change and headed back to Durban to become a wedding photographer. That was 8 years and 160 weddings ago.
Through this journey of self-growth, time abroad, and experience in running a successful photography business – I have developed the desire to guide and mentor other photographers and beginner entrepreneurs to achieve THEIR dreams and live to their fullest potential.
I AM PASSIONATE ABOUT HELPING OTHERS.
Is this YOU? Are you a budding photographer? Or do you run (or want to run) your own creative business? Are you excited and committed to become all that you can be? I hope that you have answered a big loud YES to these questions because it means that I get to work with you – and what a privilege that would be.
Through Let's Talk, I'd like to offer you support, information and guidance. Running your own business is AMAZING, but there are challenges that no one can prepare you for. Join the Facebook group to connect with like minded professionals who will be available and eager to support you. Head to the blog section to expand your knowledge on topics from The Enneagram to marketing to photography tips. Or attend a workshop and achieve both.
I can't wait to meet you.
The difference between a successful person and others is not a lack of strength, not a lack of knowledge, but rather a lack in will.
Vince Lombardi Jr.